Sydney Beer Co uses innovative technology and emotional triggers to drive unique customer engagement 
Launching a Sydney Icon with PR, Design and Innovative Technology.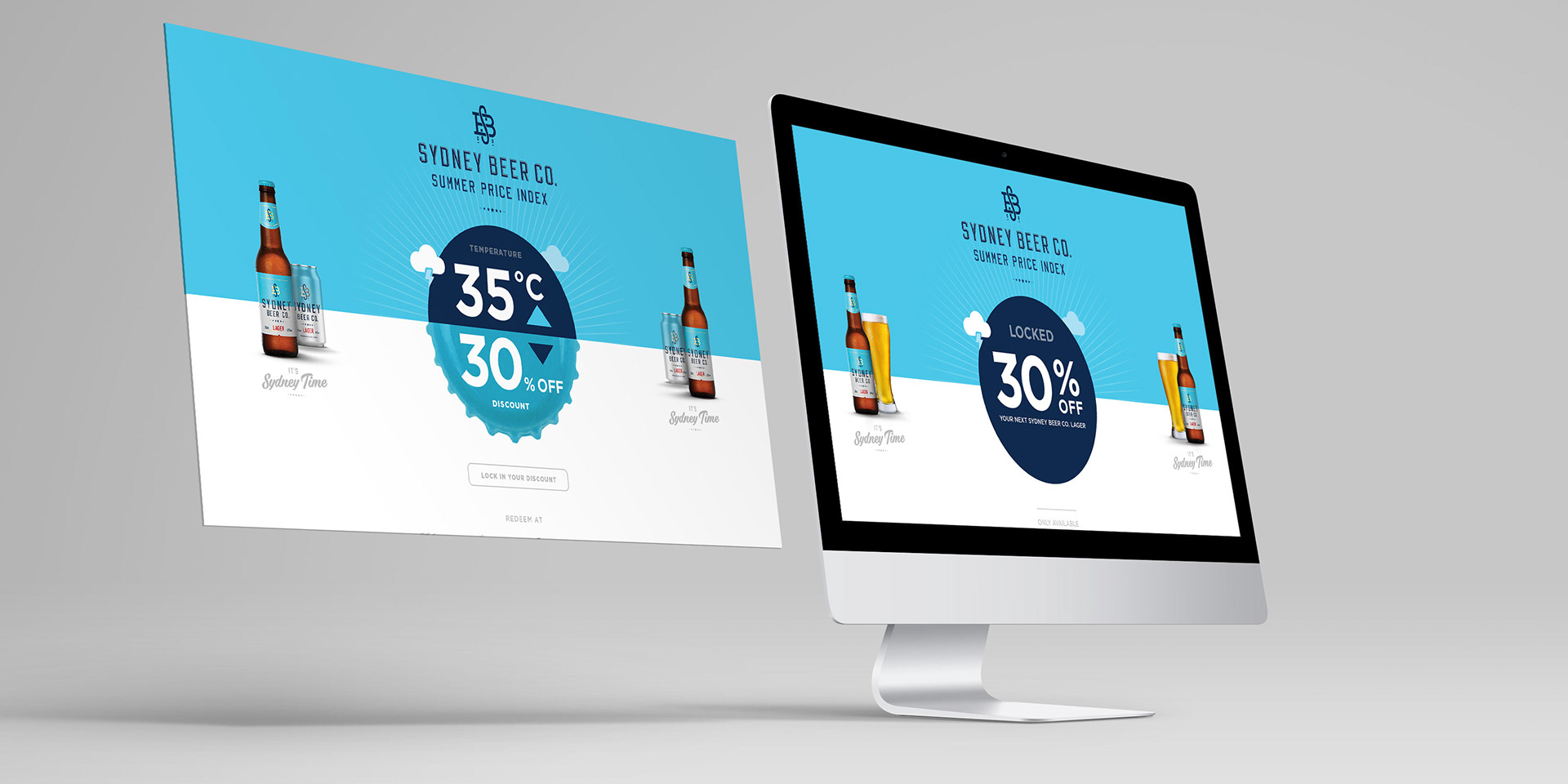 Linking customer behaviour to weather based purchasing patterns
By leveraging customer behaviours to weather triggered purchasing decisions we created the worlds first temperated based beer discount platform. As the temperature went up, so did the discount. Customers were encouraged to lock in at any time. Lock in too soon and miss out on a better off, but wait to look and the cool change just might blow away your discount.
Summer Price Index delivered a 4360% return on investment and an 18% uplift in retail sales at participating venues.